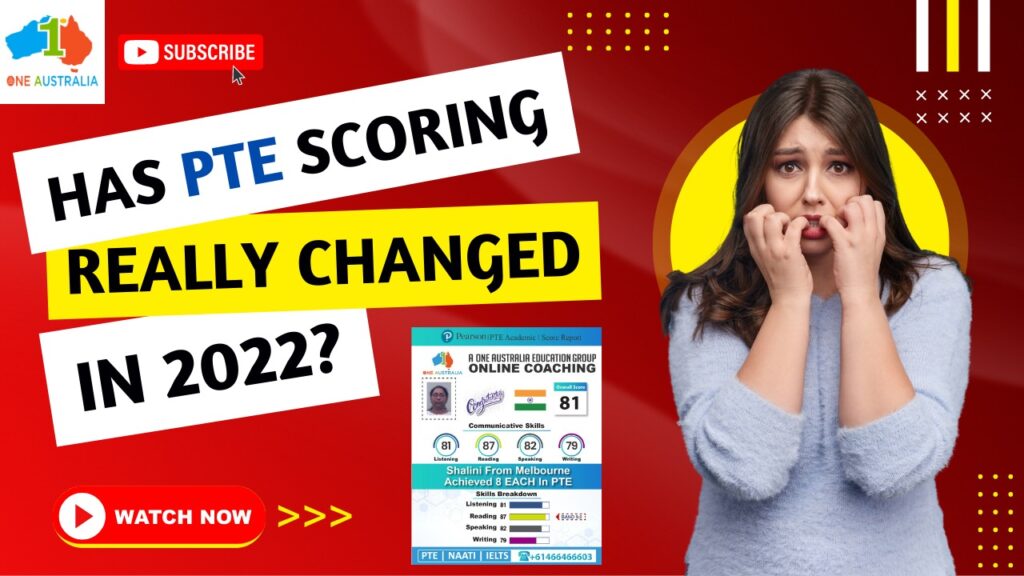 PTE And IELTS Score Comparison
The aim of this article is to educate the reader regarding some myths about the PTE-A scoring criteria. The Pearson Concordance report is about how PTE scores align with IELTS scores (PTE And IELTS Score Comparison). Frankly, nothing has changed with the PTE exam itself, how it is scored, or the scores that you need to achieve for your Australian university admissions.
In 2020, when Pearson released the PTE Concordance report, a lot of students and test takers were confused regarding the changes in the scoring criteria.
Your PTE test result scoring is still valid and has not changed. A candidate who scored 79 (instead of 84) in each section will still continue to get 20 visa points from the Department of Home Affairs (Australia) for their Permanent Resident Visa; their level of English Proficiency will remain the same. A score of 79 or more in each module of the PTE test will enable you to claim 20 visa points for your Australian PR.
Now, the question is – Why did PTE need to publish a new Concordance Report in 2020?
We'd like to explain a little about the purpose of the Concordance Report shared by PTE Pearson– it is to enable governments, universities, and professional bodies to see how they have updated the score ranges against IELTS/TOEFL bands.
Like other language test providers, the PTE team of Pearson undertakes periodic reviews of its score concordance with other tests.
This enables them to re-evaluate, validate, and update their concordance as appropriate, to ensure they maintain the highest levels of accuracy when scoring test takers. 
The concordance research only compares PTE Academic and IELTS Academic tests (PTE IELTS Comparison) The Common European Framework of Reference for Languages (CEFR), has not changed.  
The original concordance table between PTE Academic and IELTS Academic test scores was based on a linking study conducted in 2009 (published 2011). 
The research by Pearson involved collecting score data from candidates who each undertook PTE Academic and IELTS Academic tests within a short time period. Test takers were generally representative of PTE Academic test takers in terms of gender, age, primary language, and country of citizenship. 
PTE Academic remains the most accurate and reliable test of academic English. There have been no changes to the construct and scoring of PTE Academic. 
In the mid-range, where the test is typically used for academic admissions purposes, the updated concordant scores have been minimally adjusted.
At IELTS 7.5 and above, the concordant PTE Academic scores, while in the same range, are at some points higher on the scale.
At IELTS 6.5 and below the concordant PTE Academic scores, while in the same range, are at some points lower on the scale.
So friends, DON'T WORRY! At the date on which this blog is published, the PTE scoring is exactly the same as it has always been as far as applying for Australian Temporary Residency and Permanent Residency visas are concerned.
Please contact us for more information on best PTE, IELTS and NAATI CCL coaching services on <mention website and phone number>.
If you are looking to improve your PTE scores you can look for our FREE PTE Preparation Material to get you started.
AND our Youtube channel for more PTE, IELTS and Naati tips: https://www.youtube.com/channel/UCvpwzTe6WsVLuvlA-Gebq-A