NAATI Pricing
We have created multiple NAATI packages as per your requirement. Whether you want to clear
NAATI in a month, or whether you need more time, we have it all covered for you!

Minimum Technology Requirements

Reliable Internet Connection

The recommended internet speed for peer-to-peer HD quality video with resolution of HD 720p at 30fps is 1.2 Mbps. The test will be audio and video recorded. We strongly advise you to check your speed well before the test. Using a personal hot spot connection from your mobile phone is not permitted due to test security requirements.




Device Requirements

It is recommended that candidates should attend the test from a PC or laptop with windows 10 or Mac OS 10+. NAATI recommends against the use of Mobile phones and tablets as they may create potential performance and audio issues.




Headset

You are required to use a headset during your test. This can be standard mobile phone earphones or a dedicated video conference style headset. Please synchronise your headset to your device before the test. Separate and built in speakers are not allowed due to audio issues.




Note

Where a test is unable to be conducted without clear audio and video due to system or connectivity issues we will not able to proceed with the test (regardless of what stage it is at). You will be given the opportunity to select another test spot free of cost, however this may result in a waiting time of up to 2 months due to high demand.



Topics Covered
The dialogues used will reflect real-life situations in Australian society. They are designed to examine a candidate's ability to understand both languages and communicate in them. The topics may include:
Business
Consumer Affairs
Employment
Health
Immigration/Settlment
Legal
Community
Education
Financial
Housing
Insurance
Social Services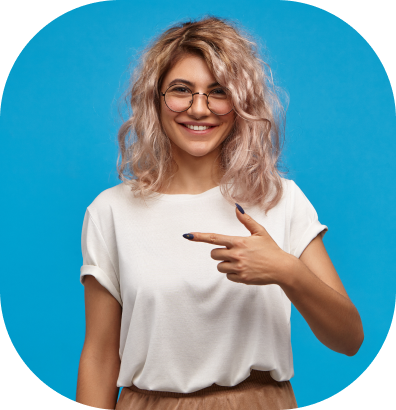 How Is The Test Assessed?

A minimum of two examiners will assess a candidate's ability to communicate effectively in English and a LOTE.
Two significant factors that contribute to assessment are:
Language Quality – competency in both English and LOTE
Language Register – the level of formality with which a candidate transfers the meaning


Marks are deducted for errors. Examiners consider the types of errors in your performance and how these impact on your overall communication.




Errors for which the examiners deduct a candidate's score are:



Accuracy (correctness of information)
Distortions (misrepresentation of information)
Omissions (removal of information)
Insertions (addition of information)


Each examiner awards your results individually. In situations where the examiners disagree about the performance of a candidate, additional examiners will assess your test to help determine your final result.



How Is The Test Marked?

The Test comprises of two dialogues; each worth 45 marks. In order to pass the test, a candidate requires at least 29 marks in each dialogue and an overall score of 63 out of 90.
The result for the CCL Test will be given as:
Pass: 63 or higher (marks out of 90)
Marginal Fail: between 58 and 62.5 (marks out of 90)
Clear Fail: less than 58 (marks out of 90)


In situations where a candidate achieves 23 out of 45 in Dialogue 1, 41 out of 45 in Dialogue 2 and an Overall Score of 64 out of 90, the result given will be CLEAR FAIL as the candidate hasn't achieved required score in Dialogue 1 (i.e. 29).




Results are sent via email within 4-6 weeks of the test date and are valid for three years from the date of issue.




Clear Fail results are unable to apply for a review of their test due to the statistical improbability of the result being overturned.



What You Need To Know Before Taking The Test

Make sure you read and understand the following information before sitting your test:
Candidate Instructions
Candidate Disqualification Policy
Identity Verification
Language Policy for CCL Tests
Terms and Conditions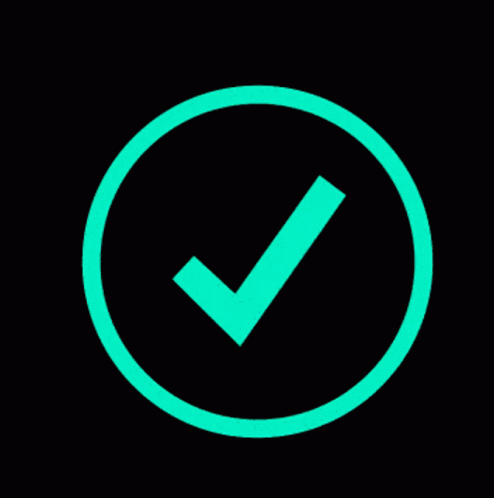 FAQ
Frequently asked questions about PTE Examination
The PTE Academic exam is widely accepted across universities/colleges in Canada, Australia, United Kingdom, and New Zealand. Join our pte preparation course today!
No, it is being reviewed by the computer.
The experts of our PTE coaching recommend anywhere between 45-60 days.
Register yourself under the following link, and you will be able to access the latest PTE prediction file.
✅ Pearson Test of English (PTE) is a computer-based English language test given by those candidates who want to go abroad for further studies. This test examines your understanding of the English language.
✅ This test is divided into 4 parts which are Reading, Writing, Speaking and English. In this exam, candidates are marked between 10-90 points.
✅ PTE Test is divided into three parts
1. Speaking and Writing - (77 – 93 minutes)
2. Reading- (32 – 40 minutes)
3. Listening- (45 – 57 minutes)

Students are preferring taking the PTE test more. The reasons behind this are:
✅ In the PTE exam, your skills are assessed by an algorithm that mimics how human markers would score based on a substantial number of responses. What this means is that you're graded only on what you say.
✅ When you take the PTE test, what you say is graded by AI against thousands of previous responses. What this means is that you're graded only on what you say.
✅ Thanks to the use of market-leading technology, PTE offers all test takers incredible flexibility. Test taker results are typically within just 48 hours of taking the test and PTE offers global testing in more than 350 test centers in over 70 countries.
✅ PTE can be done by all those candidates who are willing to migrate abroad for further studies.
✅ Candidates willing to give the PTE exam should be at least 16 years old. Candidates below 18 years of age need to take a parental consent form signed by either parents or guardians before taking the test. Candidates can download the consent form from the official website of the PTE Academic Exam.
✅ Highly experienced tutors
✅ Flexible class timings
✅ Unlimited mock tests
✅ Apps support for material
✅ One to one feedback
Click on this link, and you will be able to download our PTE Ninja app for free PTE practice material.
To get 8 each for maximum pr points, one needs to get 79 each, to get 7 each 65 each, 6 each 50 each
We don't have any refund policy; We recommend you to make sure you confirm before the payment.
Once you enroll in the course, you can not cancel. We recommend you to be sure before enrolling in the course
We are offering coaching for all three categories, which are: PTE, NAATI, and IELTS. All these categories also have online coaching. With this, we are offering Professional Year Program services and migration services.
To book PTE Academic, you must first create a Pearson account on the Pearson PTE website. Once you have created your Pearson account, you can check availability and book your test.
PTE is considered to be one the quickest and easiest examination to gain PR points and nursing registration in Australia
Most Canadian universities and colleges accept PTE Academic. It's the best choice to help you obtain your Letter of Acceptance from a Canadian Designated Learning Institute.
PTE Academic results are typically available within 5 business days.
The range for the overall PTE Score is between 10 and 90 points. There is no set good score for PTE.
You can opt for the PTE test as many times as you want, there are no limits.
The PTE Academic exam is widely accepted across universities/colleges in Canada, Australia, United Kingdom, and New Zealand.