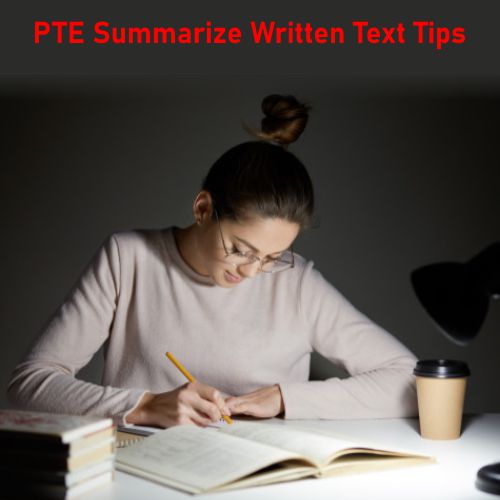 In order to successfully complete the Summarize Written Text task, the following are the key tips and tricks that will improve your Reading & Writing score as it is an integrated task.
✅ Complete your whole summary in one sentence.
Always remember to summarize the whole given text in a single sentence using one full stop at the end and within the word limit of 5 to 75 words.
✅ Summarize the main idea of the paragraph.
You need to be careful while choosing the key points in the paragraph. Hence, it would be best if you searched for the main idea in the paragraph and include these points in your response. Also, keep a note that you must try to write your summary in a single sentence in such a way that you can make some sense of the passage by reading your own answer.
✅ Use of connectors
In order to get your sentence format correct, the use of effective conjunctions/connectors will help you summarize the text more. For instance, you can use words like for/and/yet/so/but and many more.
✅ Practice and get familiar with the format.
It is highly suggested by our trainers to get familiar with writing one-sentence answers, as most of the time, students get confused while writing and put a full stop in the middle of their answer and start with a new sentence. Hence, we recommend you attempting PTE practice tests that will improve your writing skills, and you will be more confident and prepared before your real exam.
Pro-Tip: When practicing this task, always put a timer of 7 minutes and finish your answer in that duration. Keep the last 3 minutes to check your answer for spelling/grammatical/typing mistakes.
Now get your PTE online Coaching in just 4 easy installments through Afterpay
You can checkout our Unlimited Combo Pricing Packages
Hope that our article on PTE TIME MANAGEMENT  will help you manage your time smartly in the real exam. WhatsApp/Call us TODAY on +61466466603 for a FREE PTE trial class from our expert tutor who has 90-90-90-90 in PTE!