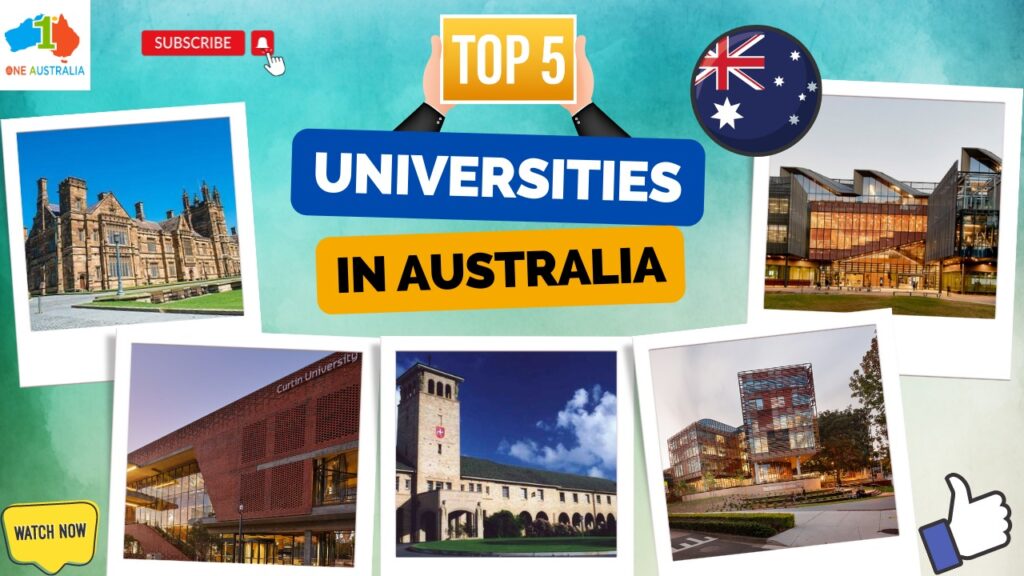 The Australian National University
The Australian National University is one of the most famous universities in Australia. It is also the country's national university and is famous for having a long and rich history. Its first initial role was to help Australia build a strong potential amidst the post war era back in 1946.
It has its roots in not only being a place of education and learning, but also to display a feeling of unity and to develop the identity of Australia as a whole. ANU highlights the importance of research and education as areas that are of utmost importance to the growth of a country, and has continued to function with the mission of providing Australia with high quality education since then. ANU aims to improve the quality of life across the country by developing and educating the youth of Australia.
ANU offers courses in Arts, Humanities, Natura, Social and Life Sciences, Medicine, Business, Engineering and Technology. Each of these disciplines has a number of undergraduate and post graduate courses for students to study.
It is a great university for international students as well. The campus is situated in the capital state of Australia, Canberra, and there is a lot for students to learn and participate in during their study at ANU.
University of Melbourne
Located in Melbourne, Victoria, as the name would suggest, the University of Melbourne is a one of Australia's oldest universities. It was built in 1853, and was originally divided into smaller faculties across the city but today it is considered to be one of the most well regarded and popular universities in not only Australia, but amongst the world.
There are more than 60,000 student who study at this university and it is home to many students from all across the world. Melbourne is a very student friendly country, and is considered to be more affordable than Sydney for most students. This makes it a very attractive city to live and study in for international students as well.
You will find that the university offers much more than just education for your specific field of study. There are a number if way to get involved with the culture and activities on the campus as well as across the city. 
University of Sydney
The University of Sydney is the first university to ever be built in Australia. It is found just in the midst of the most popular student city in the Australia and one of the best cities to live in across the world, Sydney. It has a huge campus which is recognised as one of the most gorgeous campuses in the world, with a combination of the old and historic buildings as well as the modern facilities required in today's world.
The university offers a vast range of courses to its students and is very much focused on research. The university has over 75 research centres, degrees that are offered in more than 400 different disciplines, and around 200 clubs and various societies for students to join and more than 50,000 students. USYD is consistently ranked among the top 50 universities in the world.
The university also offers study abroad programs to its students and has a wide range of scholarships available for international students as well. The employability of students greatly increases within the country if they are a graduate of the University of Sydney.
UNSW (University of New South Wales)
UNSW is the official university of the state of NSW in Australia. It is a highly ranked university within the country, but is well recognised as being in the top 50 universities worldwide as well. It boasts an excellent faculty and houses excellent lecturers for a range of disciplines. UNSW is the perfect choice for anybody who is focused on a research-based career, as it is considered to be #1 when it comes to research.
UNSW offers scholarships to local and international students from all across the world, and has awarded over scholarships worth over $81 million in just the last year. It offers exchange programs and many opportunities to get connected with companies and industry leaders in Australia so you can start your career easily.
University of Queensland
UQ or the University of Queensland has been a well-known and highly reputable university in Australia for over a century. Housing more than 50,000 students, the UQ has not just one, but three campuses across the state of Queensland. Amonst these students, there are around 20,000 that are international students.
The University of Queensland is an excellent school with an award-winning history of teaching. The University has a global reputation for having very high-quality education and outstanding future prospects for student careers. Graduates from this university are highly likely to get employed anywhere across the world.
It is among the top three research locations for students and prides itself for having first class research facilities. Studying at UQ means you will get the opportunity to learn and work with some of the top researchers of the world in a number of fields.
Monash University
Monash is the largest university in Australia, and is best known internationally across the Asia-Pacific. It has a number of international partners, and their campuses include four in Australia, and one in Malaysia. You can take courses in China as well as any other partner organisation they have anywhere in the world.
It is considered a powerhouse for global research and education with a strong theme oof being international in what they offer to their students.
It is consistently ranked in the top 100 universities in the world and boasts a huge network of students and faculties, with students coming in and studying from every corner of the world. They offer overseas study programs and scholarships for their students as well.
Australia is already a dream destination for many across the world, but it is moving closer to being one of the top locations for higher education as well. This is all because of the growth and development of the universities in the country. Each of these universities offer a lot to students, right from the various aspects of their course and extracurricular activities during their semesters, to the career opportunities and industry network after their course is over.
At A One Australia, we offer migration advice and consultation for students wanting to study in Australia and Canada. You can be assured to get all the important information and assistance along every step of the way to get your visa. 
If you need any assistance with your IELTS/PTE/NAATI exam, A One Australia offers a comprehensive and interactive English course to help you with these exams. We offer the best courses in Australia, and we can help you get your dream score in any one of these tests. Our tutors have an overall score of 8.5 bands, with a 9 band in listening for IELTS, and 90/90 for PTE. Our coaching classes' motive is to minimize the distance between our students and their end goal.
People find it easier to get coaching as it makes the process easier and you can ensure getting a good grade in the first attempt.
Check out our:
PTE course here: https://oneaustraliagroup.com/pte-coaching/
IELTS course here:https://oneaustraliagroup.com/ielts-coaching/, and our
NAATI course here: https://oneaustraliagroup.com/naati-ccl-coaching/ 
Now get your PTE, IELTS & NAATI online Coaching in just 4 easy installments through Afterpay
You can checkout our Unlimited Combo Pricing Packages
Don't hesitate to contact us for FREE trial classes for all of the courses. Leave a message with your name on WhatsApp on +61466466603, and we will get back to you!