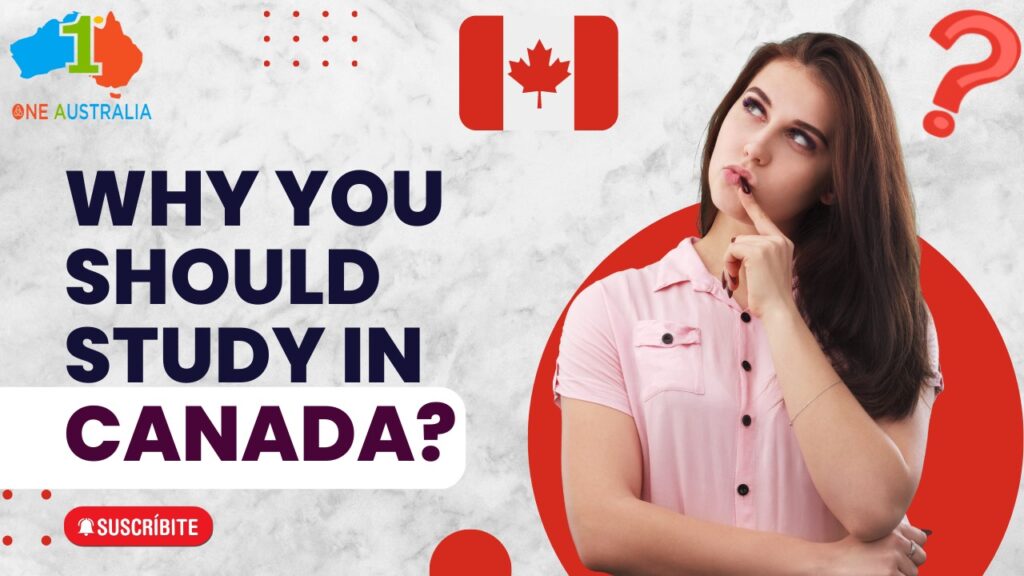 Why you should study in Canada
Canada is one of the highest ranked countries in the world when it comes to quality of life, education standard, as well as general safety. It is considered one of the best places in the world to live. It has numerous universities for students from across the world, has a open job market for people wanting to pursue different careers and has a beautiful landscape and climate (although admittedly a little towards the colder side) for you to enjoy. Canada welcomes international students with open arms.
Here are some reasons to move and study in Canada right now!
Top ranked universities and high-quality education institutions
Canada has some of the oldest and most reputable universities in the modern world. It has a great history of high academic achievement as well as a high employment rate for students that graduate out of it's universities.
Many of the higher education institutions are considered so excellent by students that they can even be compared to great universities from other countries like the US and the UK, who are known to be the top locations for studying.
A few of the high ranked universities in Canada include:
University of Toronto
University of Montreal
University of Alberta
University of British Columbia and many more!
 
Easy to get visa to Canada
Canada is a very welcoming country to students who want to study and live there. For studying in Canada, you must first get a study permit and then apply for either a visitor visa or some kind of an ETA (electronic travel authorization). The study permit requires you to be enrolled in a course and this allows you to stay and complete your degree. The visa can allow you to enter and exit the borders of Canada. This permit also allows you to stay in Canada for three months in addition.
Canada has a post-graduation work permit program, similar to the one in Australia. This permit allows a student to stay in Canada for up to three years after graduation. This gives you enough time to gain some work experience and work towards your PR.
Canada wants more international students and immigrants to come into the country, so it will not be too difficult for you to get a PR in the country soon.
High quality and standard of life
Canada, as I mentioned before, is ranked #1 when it comes to the quality of life in 2021. It is also ranked very high in various lists related to living and working in Canada. It is specifically a great place for students as well, as it is considered #4 in the ranking for top 100 best student cities across the world. Living in Canada will offer you a completely different lifestyle, one that is more relaxed but also interesting.
Safety and security is also not a big issue in Canada. The country has been ranked high as one of the safest and nonviolent nations in the world. If you plan to study and work there and you are someone who is not a Canadian citizen, you will be treated equally as any other person in the country. There is a low crime rate in the country and tons of opportunity for growth, both personally and professionally.
High potential for future
Canada is the kind of country that offers a lot to international students, especially when it comes to their future prospects. There are many countries that are great locations to study in, however they do not offer adequate help after your course gets over. The UK and the US are two countries famous as studying locations but often students who go there find it difficult to continue living there because of visa problems.
Canada, on the other hand, is encouraging international students to come to the country, study, apply for further extended stays in the country in order for you to work here, and eventually move and live in the country as a resident.
With the post-graduation work permit, you can live ion Canada for three full years where you have unrestricted working rights, flexibility to change jobs or cities and father all the experience and skills you need.
Studying in Canadian universities also lead to a major earning potential for students. In the last 10 years, the country has made over 1.5 million new jobs for students graduating in of the country.
Diverse culture
With the country being as welcoming as it is to immigrants, Canada has built up a great multicultural environment within its cities across the country. You can find people from various cultures here, who live different lifestyles and contribute to the country in many ways. No matter what background you are from, you will be able to find your own culture, traditions, food, festivals and lifestyle in Canada.
There is a huge community of Indians living in Canada, along with people from China, Philippines and other Asian countries.
There are many languages other than English spoken in the country as well. You can experience new cultures within your own classroom and experience meeting new people every day.
Experience living in a technology forward country
Studying, living and working in an advanced and modern country is highly desirable for many young people today. To do many of the basic and essential work today, you need a decent level of technology. Canada is just the place where you can live comfortably in regard to that. It is a leader in IT and computer technology advancement. It is known for it's work in the animation, engineering, telecommunication and other related fields. It is a choice destination for those wanting to study these courses in university. It is leading the world in modern transport including trains and planes, electronics, technology in the medical field and biotechnology.
You can be sure to learn and grow a lot technologically whilst living and working in Canada.
At A One Australia, we offer migration advice and consultation for Canada and Australia. You can be assured to get the all the important information and assistance along every step of the way to get your visa. 
If you need any assistance with your IELTS/PTE/NAATI exam, A One Australia offers a comprehensive and interactive English course to help you with these exams. We offer the best courses in Australia, and we can help you get your dream score in any one of these tests.
Our tutors have an overall score of 8.5 bands, with a 9 band in listening for IELTS, and 90/90 for PTE. Our coaching classes' motive is to minimize the distance between our students and their end goal.
People find it easier to get coaching as it makes the process easier and you can ensure getting a good grade in the first attempt. Check out our PTE course here: https://oneaustraliagroup.com/pte-coaching/, our IELTS course here: https://oneaustraliagroup.com/ielts-coaching/, and our NAATI course here: https://oneaustraliagroup.com/naati-ccl-coaching
Now get your PTE, IELTS & NAATI online Coaching in just 4 easy installments through Afterpay
You can checkout our Unlimited Combo Pricing Packages
Don't hesitate to contact us for a FREE trial classes for all of the courses. Leave a message with your name on WhatsApp on +61466466603, and we will get back to you!