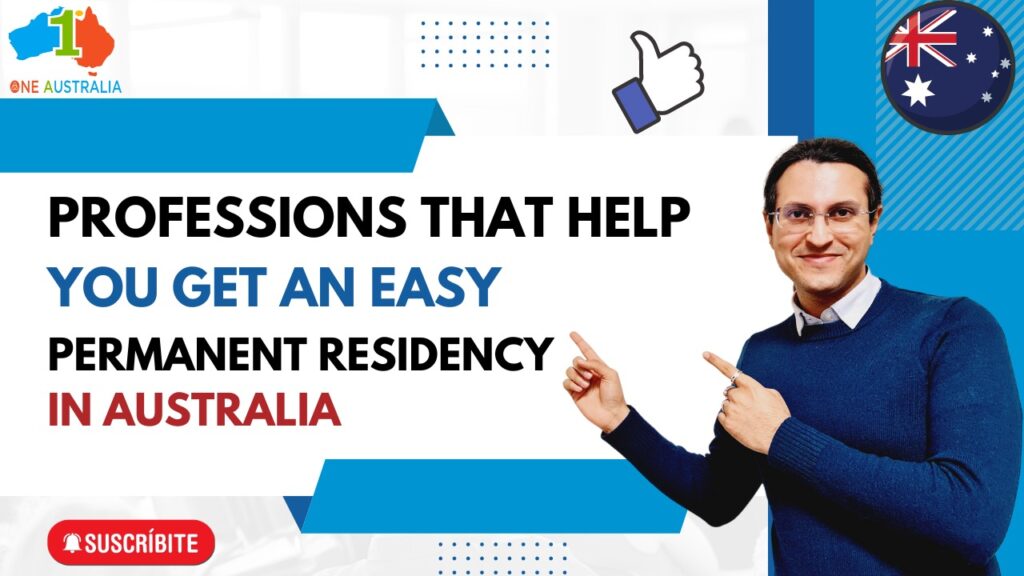 Every year many people migrate to Australia with the hope of getting a PR in Australia. The Australian government issued 140,366 permanent visas for skilled workers and family members in 2020.
People are migrating to Australia because of many reasons like great job opportunities, good climate weather, a better quality of life, higher education etc. 
In this blog, I will be talking about the top 5 professions that will help you in getting easy PR in Australia. 
So, without any delay, let's talk about the top 5 professions which can make you have easy PR for Australia. 
Nursing 
Australia is a great place for students wanting to study nursing. Its healthcare industry is highly efficient.
Due to Australia's increasing population, there's a demand for skilled nurses. In 2030, about 123,000 nurses will be needed in the country. This demand has prompted many people to consider taking a nursing course.
Social Work
Students from all around the globe are captivated by the prospect of studying social work in Australia. They are eager to make a difference in the lives of others by helping them improve their skills and attitudes.
 There are various courses in Australia that can help you study social work. In the MLTSSL, you can also apply for a variety of employment.
Teaching 
Australia's education system is known for its quality. This makes it an attractive place for students wanting to work in teaching or education. This will also allow them to secure a PR visa.
In Australia, education and teaching programmes can lead to a variety of occupations, including those as a teacher of a primary or secondary school teacher, a university lecturer, a special needs teacher, a preschool teacher,  vocational education, or an English instructor for non-native speakers.
Chef
The best visa to apply for PR in Australia is GSM. This visa is for skilled workers. The most common pathway to becoming a skilled cook in Australia is through a VET course in the country. This is usually a 2-year course that can cost you between $AUD 19,000 and AUD 36.000.
Automotive 
Australia's Automotive courses are highly sought after by international students. This ensures that they can gain permanent residence in the country.
These are some of the positions available in Australia for people who are looking to work in the Automotive industry. You can establish your own business in this industry after obtaining employment there.
The above-listed professions will help you get an easy Australian PR. I hope you find this blog helpful. 
Now, without any wait, apply for Australian PR and get your dream come true. 
A One Australia Education Group offers the best PTE Coaching in Melbourne and IELTS Coaching Melbourne online and offline both. We have got the best faculties including malcolm pte melbourne. Contact us for more details on PTE academic online coaching, IELTS online training, NAATI online training.
Now get your PTE, IELTS & NAATI online Coaching in just 4 easy installments through Afterpay
You can checkout our Unlimited Combo Pricing Packages
You can checkout our FREE PTE Practice Material: https://oneaustraliagroup.com/practice-material/ 
AND our Youtube channel for more PTE, IELTS and Naati tips: https://www.youtube.com/channel/UCvpwzTe6WsVLuvlA-Gebq-A