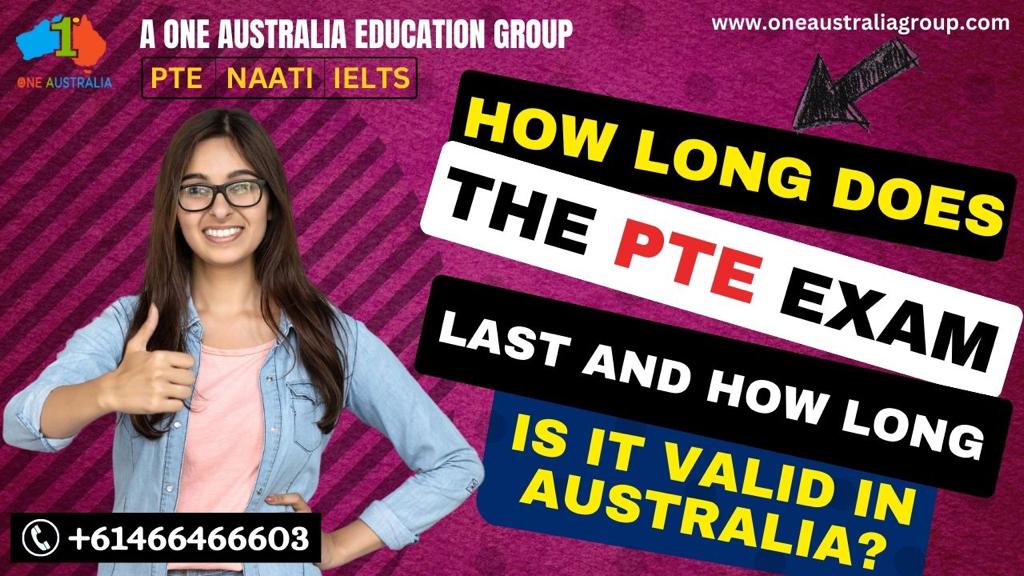 Around two hours
PTE exam can be completed in as little as two hours without a break. The test will be over in about 2 hours if one PTE candidate receives the fewest questions on each test topic. The PTE test may take up to 3 hours and 15 minutes if a candidate receives the highest number of questions on each test topic.
Visit our website to learn the tips and methods for acing the PTE Academic test, take a PTE online mock test test that is scored, and practise with authentic PTE materials on our PTE practise platform. You can also schedule a free online PTE coaching session with one of our Melbourne-based expert PTE trainers.
What is the PTE Academic's validity period? Validity of the PTE Academic 2023 Exam
PTE Academic test results are still valid for up to two years after the test date.
The PTE score automatically disappears from the website once two years have passed, making it invisible. Additionally, it is valid so long as no visa prohibits it.
Australia, Canada, the United Kingdom, and New Zealand are countries where PTE results are frequently valid.
Despite the fact that your real PTE score record only shows a validity period of two years, the PTE Academic Score record is valid for three years for Australian immigration purposes. We are aware of the confusion. However, things are exactly as they are.
The PTE Academic internal operations team has been preparing a solution to extend the validity period during which test takers can review and allocate their scores.
PTE Academic exam-takers can now access and assign their test results up to three years after the test date.
The Department may get in touch with PTE Academic's support staff if a test taker took their exam more than two years ago and requests that the result get manually confirmed.
In conclusion, if you're submitting an application for Australian immigration, your PTE score report is valid for 3 years. If it just appears on the score report for the last two years, don't be concerned.