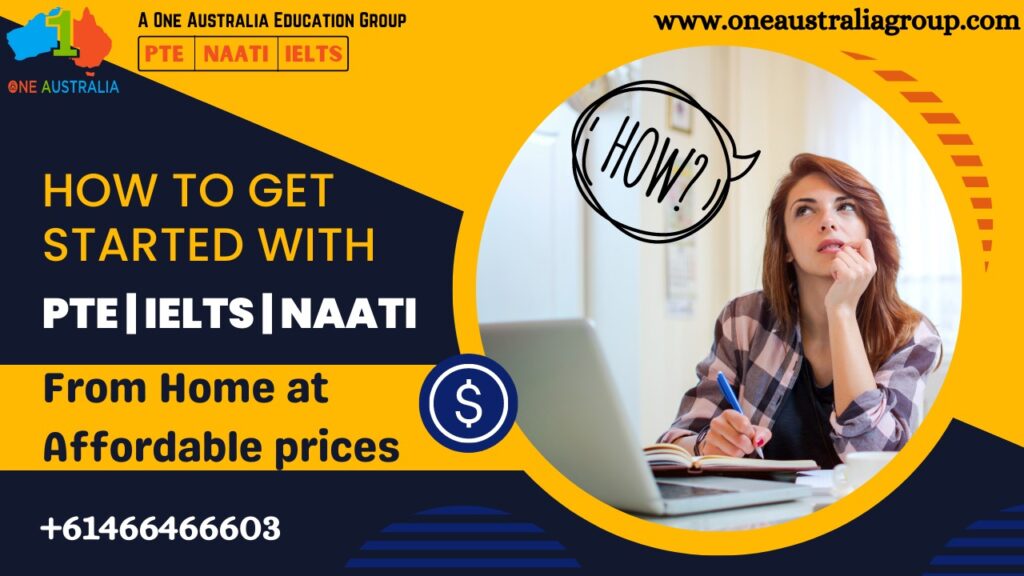 Fortunately, you do have an affordable online coaching-from-home option for all of our training courses. We are not like your local coaching institutes. Having had more than 1000+ 5 star reviews, we take pride in sharing with you that we have successfully trained 25000+ students successfully in clearing their PTE, NAATI & IELTS tests, and now, we are ready to share our secret sauce with you.
This is a listing of a few of the methods that permit us to supply training courses for even those that can't manage to pay in a round figure.
We select to be economical with all our courses' pricing
The very first and crucial factor that our courses are competitively priced is due to the fact that we understand our customers. We believe in the value of a trainee, as well as our team believes that there exists a need to have accessibility to the exact same top quality training courses. Because of this, we ensure that our know-how is priced in such a way that anybody can make the most of our training courses when they require it. It is this desire to be accessible to all who wish to pay in multiple installments.
We provide tailored courses at budget friendly costs
Some PTE, IELTS & NAATI training institutes restrict your selections with costly plans that might or may not include the courses you require. That is why our courses have flexibility and you can select from multiple alternatives according to your convenience. Select, and spend for, just what you require in installations. With that said sort of selection, you can conveniently manage your general budget. Some might call our courses as cheap PTE, cheap NAATI and cheap IELTS courses, but mind you, we are value-based and economical in our pricing!
We concentrate on building long-lasting connections
Because our pupils are our priority, we wish to build long-lasting connections that permit us to supply you all the programs at economical pricing. That is just one of the factors that every pupil is attached to and they get our courses according to their needs. When a student studies with us, we want it to be their best learning experience for PTE, IELTS and NAATI CCL courses in different languages such as Spanish, Hindi, Gujarati, Telugu, Punjabi, Malayalam and Sinhalese.
These relationships would certainly be difficult to build without having the option of AFTERPAY (study now, pay later), that would just enable a synergy between you and us. Because of this, we concentrate on maintaining costs budget-friendly so students like you can experience the advantages of PTE, NAATI as well as IELTS courses without thinking of paying in one go.
A One Australia Education Group is one of the best PTE coaching institutes in Melbourne, Australia. We are offering both offline and online PTE, IELTS & NAATI CCL classes so that you can enroll according to your feasibility. A One Australia Education Group has got the best faculties for PTE Coaching Melbourne and PTE Coaching Australia. Contact them for more details on Online PTE Classes and IELTS Online Course
Now get your PTE, IELTS & NAATI Online Coaching in just 4 easy installments through  AfterPay
You can checkout our Unlimited Combo Pricing Packages
You can check out the free PTE practice material: https://oneaustraliagroup.com/practice-material/
Contact us today to get a 25 AUD coupon free.
You might be wondering how to get a good score in real time. Have a look at these latest PTE questions: https://www.youtube.com/channel/UCvpwzTe6WsVLuvlA-Gebq-A