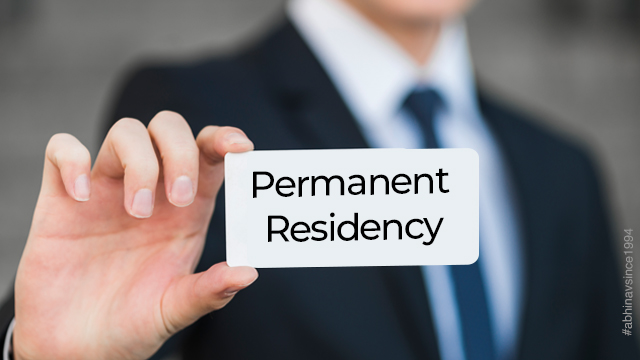 If you are ever planning to relocate, study or live in Australia, you might have to start thinking about an Australian Permanent Residency. If you are trying to find ways to improve your chances of getting the PR, you are in the right place. Australia is a dream location to many students across the world, and one way to actualize this dream is to make sure you're on the right path to getting that PR. Australia has a few occupations that it gives priority to, as they are in high demand in the country. Studying or working in the fields mentioned below are a great pathway to starting your life in Australia.
✅ Engineering – The most popular courses that are opted by international students to get the PR in Australia are the various engineering courses that are mentioned below:
✅ Aeronautical Engineer
✅ Agricultural Engineer
✅ Chemical Engineer
✅ Civil Engineer
✅ Electrical Engineer
✅ Electronics Engineer
✅ Industrial Engineer
✅ Environmental Engineer
✅ Materials Engineer
✅ Geotechnical Engineer
✅ Mechanical Engineer
Australian universities offer a brilliant curriculum when it comes to engineering courses that make it very attractive to students who want to study in these fields. In addition to how great the courses offered in Australia are, the country also has a high demand for qualified engineers and is constantly in need for more. This is a great location for any student looking to do an engineering course and to find high quality and well-paying jobs.
As the Australian PR works on the point system, there are a few ways to get additional PR points. You can enrol in a Professional Year program, which can provide you with extra PR points on completion. This program is only applicable to students in the engineering, IT and accounting fields, which makes these fields of study even more attractive. One Australia Group provides great opportunities to students to enrol in this program with much more value for money.
✅ Nursing and Healthcare Workers – Australia is known for its quality and highly proficient healthcare industry as being one of top destinations for people to visit for health-related reasons. It is also a common location for international students who wish to study nursing and other such related fields. There are both locals and international students vying for an opportunity to study nursing in the country as studying here helps them get a very strong foundation for their career. Not only is nursing a desired occupation for the students, but it is so for Australia as well. It has a huge demand in the country, which means it is a great choice for getting a PR as well as for locking down a decent and well-paying job.
Since the health industry is one of the few industries which was not negatively impacted by the COVID-19 pandemic, it is in a favourable position for those who want to study medicine. Australia is in need of medical staff to help them tackle this pandemic, hence there is a high demand for nurses in the country currently. If you have a strong interest in the field of nursing, and are ready to take on this challenge, then Australia is willing to welcome you.
✅ IT – There was a time when the field of Computer and Information Technology was considered to be ground-breaking and novel. Now, they are a part and parcel of normal life and are found in nearly every industry in the world. IT professions are constantly in high demand across the world, and Australia is no exception to that. Australia needs highly qualified and professional IT specialists in many of its growing industries, especially in New South Wales, which is home to Sydney, one of the world's most commercial city and a huge tourist location. International students interested in the IT field have tons of opportunities to study in Australia as well as get career advancement opportunities in the country.
Students can consider studying at top universities in Canberra, Sydney and Hobart, which are hubs for international students wanting to study IT. Software Engineering and Development, Cybersecurity, and other such fields that fall under the IT umbrella are constantly in high demand in Australia. Being qualified in these fields will immediately increase your chances of getting approved for a PR.
IT is one of the three fields in which students can enrol in the Professional Year Program (PYP), in addition to engineering and accounting, as mentioned above. This makes it an even more attractive field as a PR pathway course, giving a student extra PR points on completion of the PYP.
✅ Accounting – This has always been a very popular choice of occupation in the context of the Australian general skilled migration. There are many career opportunities in this field, and that's why accounting courses have been attractive to international students wanting to study in Australia. However, it's popularity has decreased to some extent in the past few years, with students completing their course but not continuing in the same career. This has only increased the demand for accountants in the country. Accounting related jobs are some of the highest paid jobs in Australia, and working in this field drastically improves your chances of getting a PR.
Since the PR grant depends on a point system, your chances of getting a PR are also highly improved if you have completed an English language test, which can give you up to 20 extra points. We have in-house experts at One Australia Group who are here to offer the highest quality of skills and experience to make sure you can get a good score on the IELTS or PTE exam to grab those 20 extra PR points.
Additionally, enrolling in the Professional Year Program (PYP) can fetch you extra points as well. As accounting is one of the three fields that is allowed to enrol in a PYP, it becomes a very attractive field for students.
✅ Education and Teaching – Teaching is considered to be a PR pathway field in Australia as well. Australia has a high-quality education system, and teachers are well respected for being the people who inspire and grow the youth of the country. Occupations that fall under the teacher category in the general skilled visa context are:
✅ Early childhood (Pre-primary school) teacher
✅ Primary school teacher
✅ Middle school teacher
✅ Secondary school teacher
✅ Special needs teacher
✅ Teacher of the hearing impaired
✅ Teacher of the sight impaired
International students graduating in the educational sector can enjoy the increasing demand for them across the nation. There are plenty of job opportunities and career advancement, and because of that, it becomes a very attractive field to keep in mind when you are thinking of applying for the Australian PR.
✅ Trade Courses – Australia has a lot of opportunities in the trade fields as well; Carpentry, Welding, Electrician, Painter, Automotive Mechanics, Chefs etc. These courses generally lead to great employment opportunities in the country as well and are a popular course of choice for students who are thinking of applying for an Australian PR.
However, to be successful in these fields, practical work and training is very important, and just theoretical knowledge of the trade will not be enough. Since these jobs are in high demand, they are PR pathway courses and will improve your chances of getting the PR.
An Australian PR is difficult to acquire, but it is definitely not an impossible task. It is a complicated task to choose the right path for yourself at such a crucial point in your life, but with genuine interest in the subject you are studying and enough effort, everyone can realize their dream of living in Australia as a permanent resident.
Now get your PTE, IELTS & NAATI online Coaching in just 4 easy installments through Afterpay
You can checkout our Unlimited Combo Pricing Packages
Good Luck with your PTE Academic Exam! Don't hesitate to contact us for a FREE PTE trial class. Leave a message with your name on WhatsApp on +61466466603, and we will get back to you!