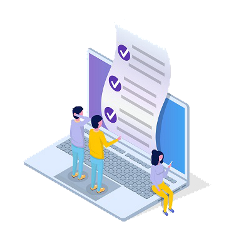 The Person Test of English Academic (PTE) is an English Proficiency test is given by the people who are willing to travel to Australia for studies or work purpose. This test is taken to check if you are eligible to understand that countries language and if it will be easy for you to adjust in that country.
Before appearing for this exam, you should always take mock tests. If you have enrolled yourself in some PTE coaching classes, these classes allow you to appear for the mock tests. In this blog, you will come to know why it is essential to take mock tests before giving your final PTE exam.
1. You Are Educated About The Test Format
✅ One of the vital reason to give a mock test before the exam is that it allows you to experience a real exam like situation. This gives you an idea about how much time will be allocated to you for completing each section.
✅ It is beneficial to give mock tests as you will be able to measure your speed and see how many questions you can attempt in that time. This informs you if you are required to work on your speed to attempt all the questions in the final exam.
2. Know What Areas Need More Preparations
✅ PTE consist of 3 sections: Listening, Writing, Reading, and Speaking. When you appear for mock tests, you are being examined for all these sections. These mock tests tell which area needs more preparation and which sections you are doing good and can score good marks.
✅ As mock tests tell you about your areas of improvement, it becomes easy for you to plan your next step, and you know how to work upon it.
3. Increases Your Chance of Scoring Good Marks
✅ As we all know, practice is the key to perfection. The same thing implies here. When you give more and more mock tests before the final exam, your chances of scoring good marks increases. When you appear for mock tests, the maximum number of times it also increases your confidence.
✅ As your score increases with every passing mock test, you gain the confidence of performing well in the final examination. This confidence is essential to score the best marks in the PTE test.
4. Get Expert Advice
✅ When you give mock tests through the PTE Coaching center or via any other platform, you come to know what areas need more improvement or work. If it becomes difficult for you to figure out how to work on the improvements, you can always take the expert's advice.
✅ Mock tests help you seek that advice so that you can score the best marks in the exam. Experts' advice always shows the right direction for your preparations.
5. Cost Saving
✅ When you appear for the final exam without giving practice mock tests, there are changes you might not score good marks. This is because you don't know what type of questions will be asked and do you have that speed of attempting those questions in the allocated time. And ad a result, you will end up scoring fewer marks, and you have to try the test again.
✅ Now, if you give mock tests and work on all the parameters to score good marks, there are changes you will clear the test in a single attempt. This will save your cost of reattempting the test.
Conclutions
Mock tests are essential before you appear for the final exam as they let you know where you stand in your preparations and help you gain the confidence to perform your best in the final tests.
Now get your PTE online Coaching in just 4 easy installments through Afterpay
You can checkout our Unlimited Combo Pricing Packages