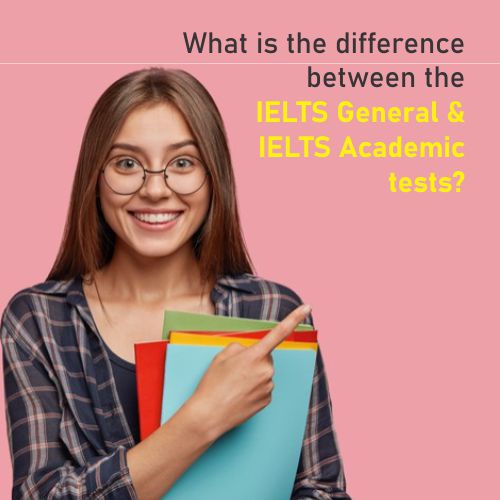 It has already been recorded that IELTS is the most popular examination for education and global migration. However, today we will be highlighting the main difference between IELTS General and IELTS Academic, which are the two major versions of the IELTS examination.
✅ IELTS ACADEMIC VS GENERAL PURPOSES
Basically, both of these test versions are designed for different purposes of general immigration and academic structure. Firstly, the IELTS academic version is mainly used to test the English proficiency of students who are planning to study in English speaking countries. Generally, universities in these countries allow admissions of undergraduate and postgraduate courses based on IELTS academic scores. On the other hand, the IELTS general version is designed for assessing immigrants' language proficiency. This exam is most necessary for the candidates who are planning to migrate to Australia, Canada, or New Zealand.
✅ IELTS ACADEMIC VS GENERAL MODULES
Both examinations have four modules in which they will assess your speaking, writing, listening, and reading abilities. The two main sections of the exams are Listening and Speaking, which are almost similar and have no subject preferences. However, most of the time, the reading module is based on everyday topics related to work and interests based on English speaking countries. With respect to writing, most of the topics in Academic IELTS are regarding visual information using a chart or graph. Whereas, in the General training exam, candidates are required to write a letter in formal, semi-formal, and personal formats.
✅ IELTS ACADEMIC VS GENERAL TRAINING BAND SCORE DIFFERENCE
Perhaps, the major difference in these two versions of IELTS is the way their marking and the band score is given. As discussed above, speaking and writing modules are almost similar in content, and hence, as well as in scoring. However, IELTS Reading is rated differently in both exams and consists of 25% of your band score.
#Scenario 1: If you got 30 correct responses out of 40 in the IELTS Reading section, which means you have achieved a raw score of 30. Hence, in the IELTS general training exam, you will get an IELTS Band Score of 5.0, whereas with the same raw score of 30, you will get an IELTS Band Score of 6.0 in the case of IELTS Academic Reading. Therefore, you need to be really careful about these differences before appearing in the exam.
Now get your  IELTS online  Coaching in just 4 easy installments through Afterpay
You can checkout our Unlimited Combo Pricing Packages
I hope our article sheds some light on the differences between IELTS and PTE. To talk with our highly experienced IELTS tutor, who has a score of 9/9/8/8 (Overall 8.5), feel free to give us a call anytime on +61466466603. You're just a phone call away from connecting with the BEST IELTS faculty in Australia!