BEST PTE COACHING IN MELBOURNE

TRAINER MALCOLM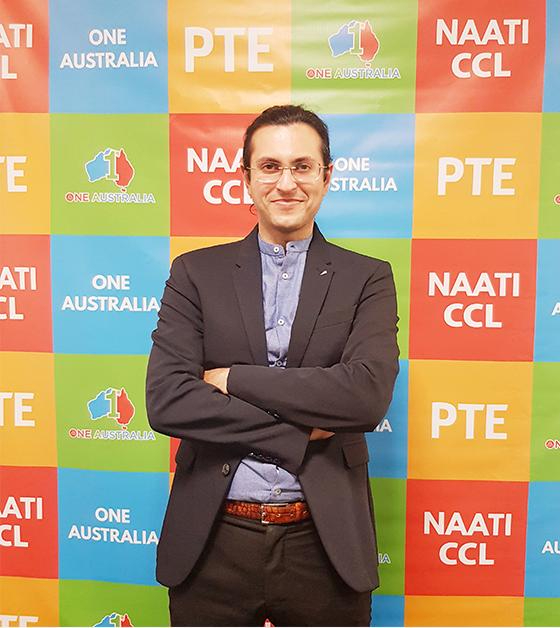 Malcolm comes with years of experience in the field of teaching, especially in tests of English like PTE and IELTS. Having himself secured a score of 90-90-90-90 in PTE, and having personally helped thousands of students worldwide in the last 4 years in getting their desired score in PTE, he knows PTE as much as anyone can, and his analysis of the test-taker's mistakes makes him one of the best in the business!
As Malcolm says – "PTE is all about knowing the right techniques and having the right mindset for the test. If you know the techniques well, know the PTE guidelines, and get proper feedback from your tutor before your test, it should be easy for anyone to get an 8.0 BAND EACH score in PTE." WE STRIVE TO MAKE YOU THRIVE!
With an experience of training more than 10000+ students across the world, expertise in his subject, and a dedication and passion for the subject which is second to none, Malcolm will see to it that you get your desired score in PTE in your 1st attempt itself.
A ONE AUSTRALIA EDUCATION GROUP provides flexible coaching batches. The morning batch is from 10:00-12:00 AM. The evening batch is held from 06:00-08:00 PM.
With Thousands of students getting 79+ in all the 4 modules in the last 3 Years, we strive that each of our students gets individual attention, and for us, every student should get 90-90-90-90 in PTE.
100+ of our students have got a score of a PERFECT 90 in Last 6 months itself, which is a remarkable feat!
You can also walk in for a Trial class any day of the week from Monday to Thursday at our PTE Coaching in Melbourne branch, either morning 10-12, or evening 6-8. We allow 1 FREE Trial class so that the test-taker can gauge the effectiveness of attending the class.
PTE is a very easy test, provided you know the right techniques, and have the proper guidance to ace it.
#JOIN TODAY!
#GET 25 VISA POINTS!
DREAM BIG!